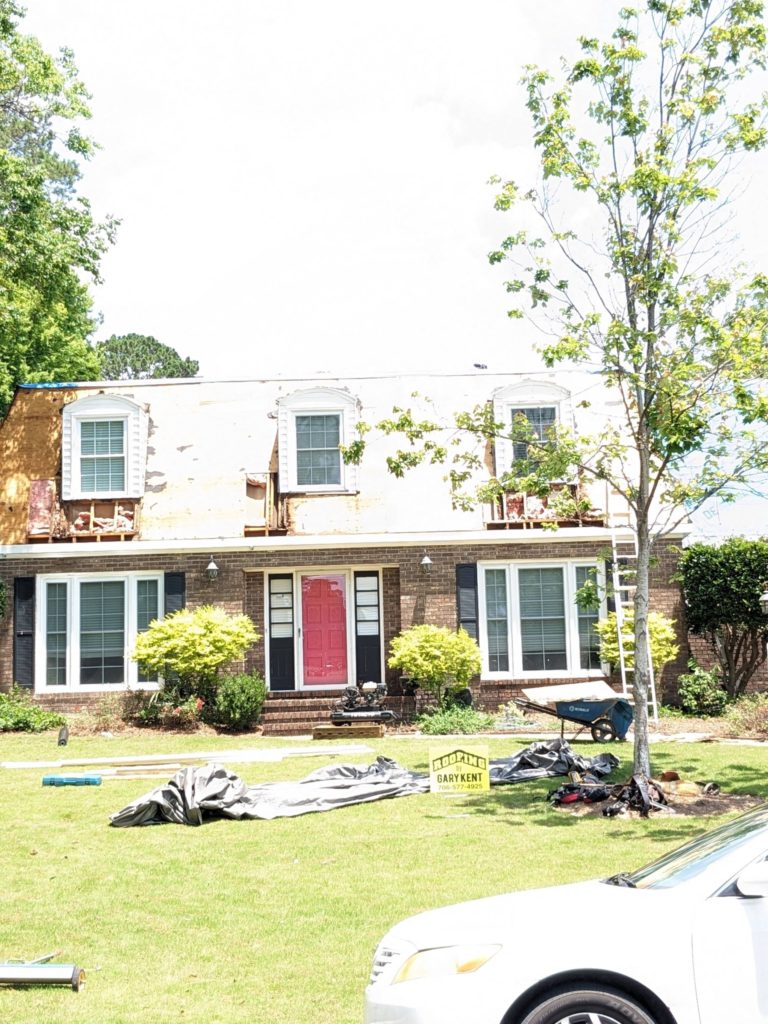 Gary Kent Associates are experts in roof repair in Columbus, GA. Here you see a home with great amount of roof damage around the upstairs dormers.
To repair the damage to the roof decking the shingles had to removed, allowing us to see and probe the damaged areas. We then tore out the rotted boards and damaged insulation.
It's important to be sure to remove all of the rot or the mold and mildew will continue to grow, leaving the home suceptible to even more damage.
Our crew then began by replacing the insulation and placing new roof decking boards in place.
After the new decking boards were in place we began to install the asphalt shingles.